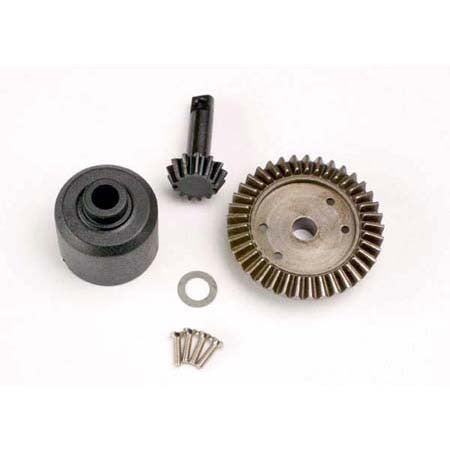 TRAXXAS RING GEAR PINION CARRI
Item Number: TRA4981

This is the Ring Gear and Parts for the Traxxas T-Maxx 4WD Radio Control Monster Truck. These ring and pinion gears are installed in the front diff housing.

FEATURES:
Replaces worn differential gears
Ring gear, pinion, washer and screws are constructed of steel.
Differential carrier is made of plastic.

INCLUDES:
One 37 tooth ring gear.
One 13 tooth pinion gear.
One differential carrier.
One 6x10x0.5mm washer.
Four machine screws.