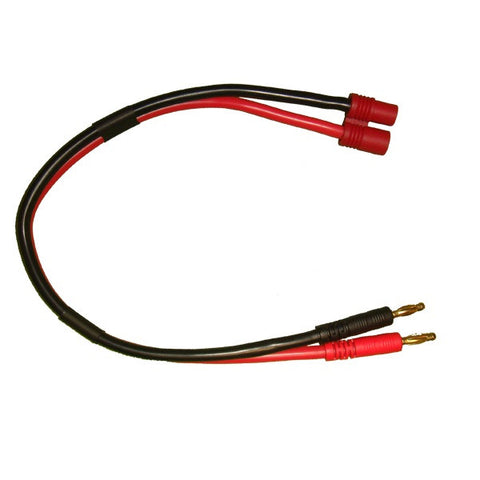 PRC6 CHARGE CABLE
Item Number: AC-PRC6C

Our main charge leads are constructed from the highest quality materials to ensure that you get the best connection possible every time you charge your batteries.

Directly connect to your batteries with PRC6 connectors, and to your charger with 4mm banana plugs. 12" of heavy-duty 10 AWG silicone wire gives you the flexibility to work in any charging setup.

Specifications:

Input Connector: Male 4mm Banana Plug
Output Connector: PRC6
Wire Type: 10 AWG Silicone
Length: 12"