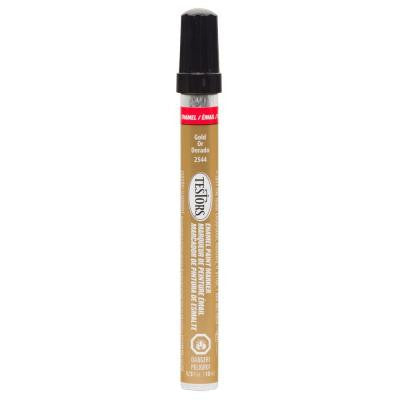 TESTORS 1/3oz. Tube Enamel Paint Marker Metallic Gold
Item Number: TES2544C

This is a 1/3 ounce Metallic Gold Paint Marker from Testors.

FEATURES
Can be used for
Models: Ceramic, Plastic, Leather
Household: Stone, Metal, Styrofoam
Crafts: Wax, Glass, Paper
Figures: Fabric, Wood
Not recommended for: vinyl, polyethylene, polypropylene plastics, or lexan.
All-purpose marker contains no lead and has a tip designed for fine- line painting or painting larger areas.
Marker is carded and packaged for clear visibility, with Blue color on front.
Contains no lead.