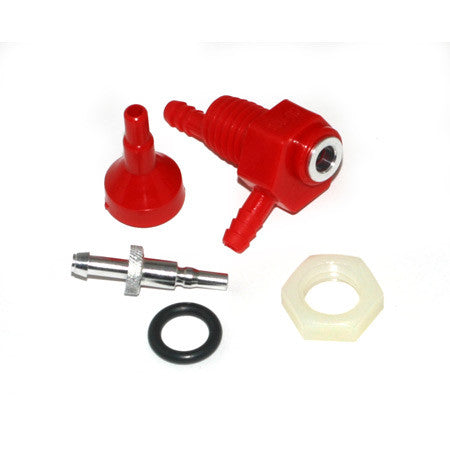 DUBRO KWICK-FILL FUEL CAN FIT
Item Number: DUB807

This is the Kwik-Fill Fuel Can Fitting Set.

FEATURES:
Fill a tank directly from a 1-gallon fuel container by mounting
this fitting into the cap.
Includes probe that works with the Kwik-Filling Valve.

INCLUDES:
One O-ring
One Nylon Nut
One Filling Cap
One Filter
One Kwik-Fill Probe

REQUIREMENTS:
Installing into cap by drilling a 1/2" diameter hole in the center.
---
We Also Recommend