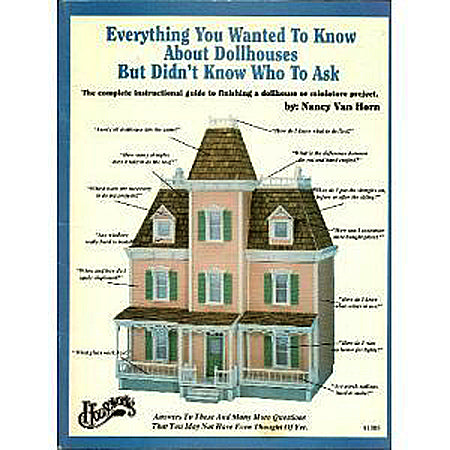 BOOK EVERYTHING FOR DOLLHOUSE
Item Number: HH-HW1008

An instructional guide to finishing a dollhouse or miniature project. Includes a sequence of steps for finishing a dollhouse as well as instructions for shingling, applying clapboard and wallpaper, painting and much more. Written for the novice as well as the more accomplished miniaturist.