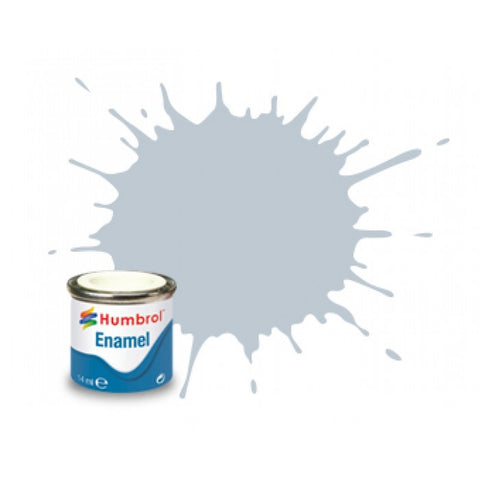 HUMBROL 14ml. Enamel Metallic Aluminum
Item Number: HMB-056

This is a 14ml (1/2OZ) Enamel Tinlet from Humbrol.

It's a solvent-based, fast dry paint developed for use on plastic model kits but which can also be used on other materials. Suitable for use on a wide range of surfaces including most plastics, wood, glass, ceramics, metal, cardboard, sealed plaster, sealed hardboard and more (always check on a small test area to check suitability). Can also be used for spray painting, brush straight from the tin, or airbrush with Humbrol Enamel Thinner. Two thin coats are preferable to one thick coat. The usual thinning ratio is 2 parts paint to one part thinner. A 14ml tinlet covers approx 0.3m2 depending on thickness of application. Available in 150 colors. The color shown is for illustrative purposes only and the paint you receive may differ slightly from the image. For indoor and outdoor use.